KIT ID: 226205B
Name: Gearbox mount bush kit
Fit:

Audi A3 96-03 FWD & Quattro
Audi S3 99-03
Audi TT 99-06 FWD & Quattro
Seat Leon & Cupra R 99-05
Seat Toledo 99-04
Skoda Octavia I 96-04
Volkswagen Bora 98-05
Volkswagen Golf IV
Volkswagen Golf IV R32
Volkswagen Golf IV 4x4
Volkswagen New Beetle I
Include:

1 x 221494B Gearbox mount dog bone
1 x 221749B Gearbox mount bush
Pcs/prod: 2
Required/car: 1
Diagrams:

S2211
S2203
S2204
S2205

NOTE!
221494B is an insert for the orginal mount. It is not a full replacement bush.
Inserts are used mostly in Motorsport.
Bush is not equivalent to the original rubber parts.
Bush transfers vibrations to the bodyshell.

For mounting 221749 bush, you must reuse metal element.
For this purpose use of the drill 15 mm.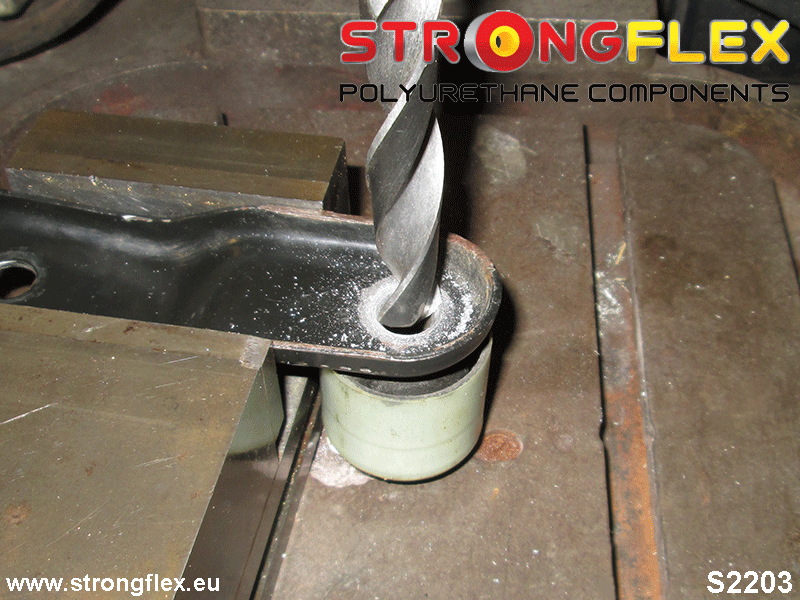 Hardness: 80ShA
Material: POLYURETHANE (PUR/PU)
To every product we add grease!